How to Design Direct Mail That Stands Out – Holiday Edition
As it turns out, the holidays are the most wonderful time of year for direct mail.
You'd think postcards and catalogs would get lost in the holiday rush, but it is quite the opposite. Direct mail during the holidays will grab more attention than at other times because people are paying more attention to their mail.
Maybe the kids are anxiously awaiting this year's Amazon holiday wish book so they can circle everything on their wish list. Or maybe someone is watching for the Harry & David catalog so they can order a Fruit of the Month Club gift for their grandparents, who will be, as always, a little perplexed about dealing with a dozen pears all at once.
The key to getting your direct mail noticed at this busy time of the year is to make it special enough to stand out. How you do that is limited only by your creativity and, of course, USPS guidelines if you want to avoid extra postage charges when you go beyond them.
Here are some ideas for how to wrap your direct marketing around the holidays.
Postcards for the win
Postcards do well any time of the year, but at the holidays, think about mailing the largest one you can afford to make sure it gets noticed in the mail stack. Size-wise, 5.5 x 8.5 inches is optimum – this allows you to stand out among the typical mail piece, while also being cost-efficient for paper usage.
What all of us marketers like so much about postcards, no matter the size, is how versatile and relatively inexpensive they can be. And at the holidays, they are an especially good way to relay a special offer of some sort to your customers–remember, holiday shoppers as a whole, are more driven by "deals" than shoppers at other times of the year. So, send a postcard that offers a free holiday gift when they bring the card to your store or a buy-one-get-one-free special. It's also easy to include a discount coupon or two on a postcard and specify that they must be used before a certain date. Postcards can also serve as invites to special open houses or holiday in-store parties for your customers.
Oh, joy! A lumpy envelope
This mailing is exactly as described–an envelope with a lump in it created by a 3-dimensional object of some sort. Often mailed in oversized or even padded envelopes, these mailings spark curiosity. In fact, according to a LinkedIn Article, lumpy mail can see response rates in the double digits.
Inside, recipients might find puzzle pieces, a dog treat, a package of seeds, a sample of a new face cream. You can find lots of ideas on Pinterest and other sites. The keys to using lumpy mail are to make sure the lump–the 3-dimensional object you send–has some clever connection to your business and that it isn't wasteful, useless, and soon to be tossed in the trash. If you opt to try a lumpy mailing, check in with your postal representative or have a mailing professional such as Bluegrass do it for you. We can provide valuable input and ideas to help ensure your lumpy mailing doesn't get crushed, mangled, or cost you more than it should. There are specific rules you must follow otherwise your costs for this type of mail will be significantly higher. Consult with an expert prior to your mailing to ensure your best outcome.
Everyone appreciates a greeting card
Businesses and nonprofits can use the season to express gratitude to their clients and their supporters with holiday cards. I advise, if there is any budget available, that you design your own card instead of finding an online, preprinted source. Those cards look canned, and they never communicate anything special about your company or your cause.
Plan something that is unique and personalized. If your company is a storefront business in an attractive, historic building, have a local artist paint a watercolor of the store and use it as your holiday card. (You could have enough printed to use them for other purposes throughout the year.)
If you have a small staff, consider putting everyone's picture–maybe in their festive holiday gear–on the front of your card, either as a group or individually, Brady Bunch style.
Nonprofits typically have a ton of great options. Ever seen the Special Olympics in your state? How about a photo of the happy winner of the state swim meet with a medal around her neck? Does your organization find new careers for retired racehorses? Picture one of your "clients" in their new job on the mounted police force.
If you use the holidays as a time to thank clients or donors, get a jump on everyone else and send a Thanksgiving card or shift to a New Year's theme to emphasize how much you look forward to handling their business needs in the new year.
Catalogs are still cool
Catalogs are still exciting to receive and they are successful at increasing traffic to websites. The most effective ones are slim and specific, a showplace for very specific products, aimed at a narrow audience.
For example, let's say you sell outdoor furniture online. If someone buys a couch and chairs, follow up with a small catalog of accessories–rugs, lamps, tables, pillows, planters, etc. Either mail it to that customer or better yet, slip it into the couch and chair shipment. Many inventory management systems, like ours, will allow you to set up alerts that will tell warehouse staff when to add special booklets, catalogs, or flyers to certain shipments.
There are so many ways to use catalogs, especially during the holidays. A local candy shop can produce a 4-page booklet of its best-selling boxed bon-bons and send it to existing customers and residents within a couple of miles of the store–because candy is a go-to gift when people don't know what else to buy someone. And, if you worry that catalogs are too old school, check out this article on why catalogs are making a comeback from Harvard Business Review.
There are tons of other ways to take advantage of people's interest in what's arriving in their mailbox during the holidays. Give us a call if you want to talk about your direct mail projects. We'll be happy to help you.
Interested in how Bluegrass can help?
See what we can do.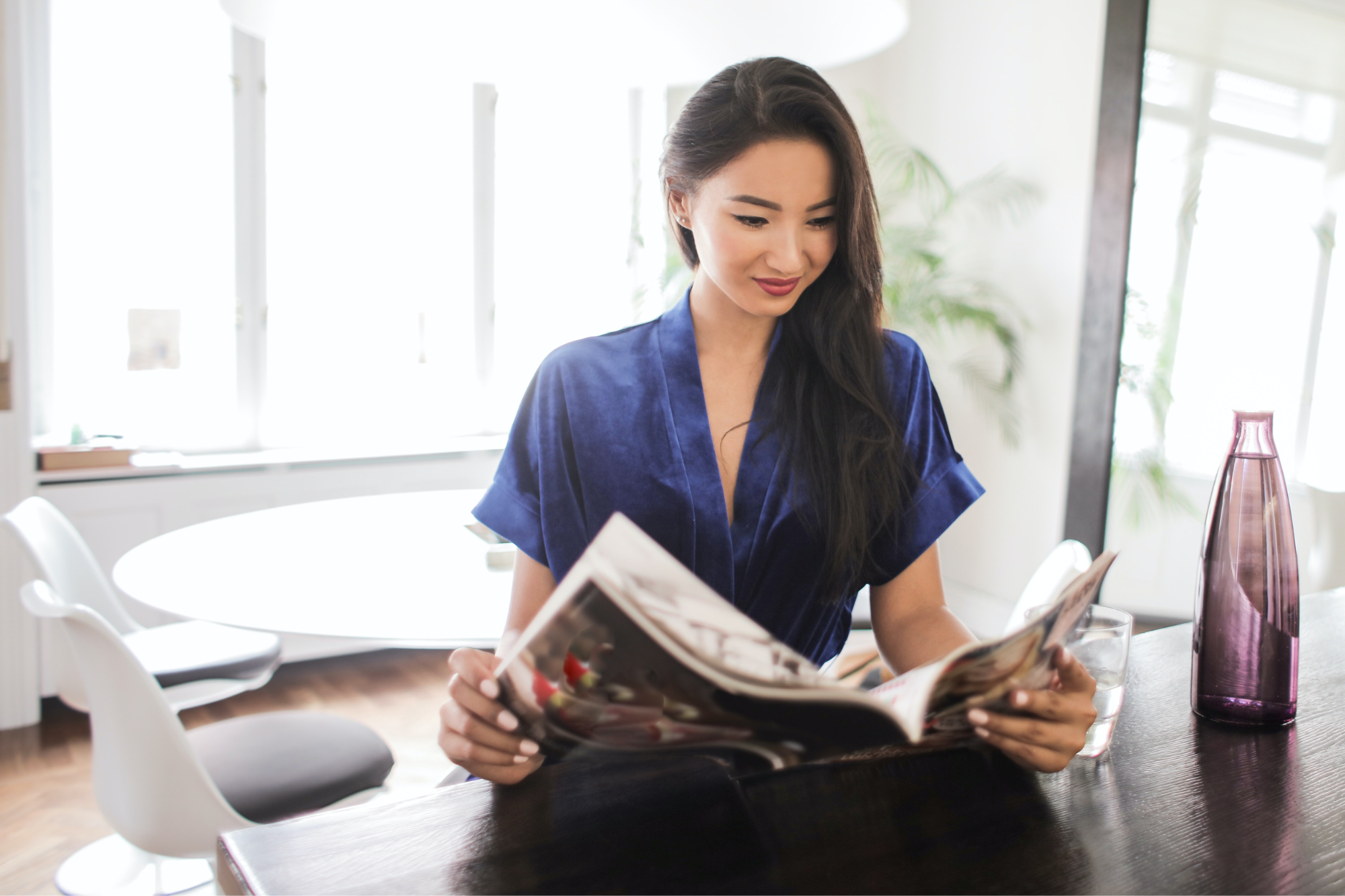 Direct Marketing
July 5, 2023