We have continually met our client's goals since 1974.
We build our team to meet your needs.
With over 100 members you can be confident that
we have the team and resources to help you succeed.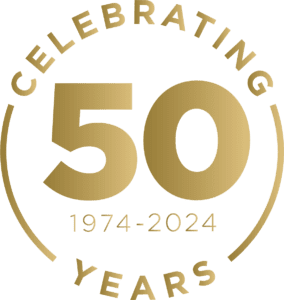 Our History
In 1974, a family of entrepreneurs saw a need in the business community. They responded by creating BlueGrass Mailing, Data & Fulfillment, a company providing secretarial services and processed various mailing projects for local businesses. As the needs of businesses evolved, BlueGrass grew to adopt new technology and develop sophisticated processes to serve clients.
We have continued to meet our client's growing needs by adding crucial services, from physically processing mail to highly interactive digital campaigns. Now, nearly 50 years and a brand identity change later, Bluegrass Integrated Communications continues to serve clients with a growth and future mindset.
Our Mission
Client goals come first. We build our team to meet your needs.
Our team is over 100 members strong, and each person is truly committed to creating a partnership with our customers and providing exceptional end-to-end customer service. We always start a project by listening to our customers and what their needs and goals are. Our openness to change and eagerness to stay on top of the latest trends put us in a unique position to fill multiple needs for a single business all under one roof.
Our Future
We are just getting started.
We are proud of what we have built at Bluegrass Integrated Communications. After nearly 50 years, we feel this is only the beginning. The future holds much promise and exciting new areas to use our strengths. With the same leadership and commitment to excellence, we are looking forward to the promise of a future of success for both ourselves and our customers.