Imagine a New Way Forward
Don't be afraid to try something new.
The title of our latest print newsletter was "Imagine A New Way Forward," and our featured social media image for this week is of the Thoroughbred stallion Ibboyee, who has done just that.
Ten years ago at Churchill Downs…
Ibboyee, a New York Champion racehorse, New York 2YO Male of the Year in 2009, and earner of $701,822, who is credited with a dozen stakes wins or placings, raced on the undercard on Derby Day in 2011 where he finished a game third to Dogwood Stables' Aikenite in the G2 Churchill Downs Stakes. He went back to New York and raced three more times, twice at Saratoga and once at Belmont with a win in Saratoga's John Morrissey and out of the money in the other two races. When it came time to retire, unfortunately, his career path was not so clear.
Bred in New York by Dr. Patricia S. Purdy, Ibboyee, a bay with a large white blaze and four white feet, was born on April 18, 2007, the first colt out of his dam after six fillies before him. By Medallist, out of the mare Expect Excellence, by Pentelicus, his sire line boasts such illustrious names as Deputy Minister, Vice Regent, Hail to Reason, Raise a Native with a double dose of Northern Dancer and Tom Fool, while his female family includes Spendthrift's Gold Digger, a tough, durable mare by Nashua out of Sequence, by Count Fleet and the dam of the sire of sires Mr. Prospector, and Kentucky Thoroughbred Owners and Breeders' 1965 Broodmare of the Year Pocahontas, the dam of 1965 American Champion Tom Rolfe. His sire, Medallist, stands for a stud fee of only $2,000 at Northview Stallion Station in Pennsylvania. Although Ibboyee is Medallist's leading money earner to date, that was not enough to punch his ticket for Thoroughbred stallion duties, even though he is a great outcross option.
Back on the auction block…
His racing career over in 2012, he wound up back in the Keeneland November Breeding Stock Sale for the second time in his life. He had been sold twice before at auction: for $35,000 in the Keeneland November Sale of 2007 as a weanling and again in the 2008 Saratoga Preferred Yearlings Sale, where he sold for $120,000 as a racing prospect the year the financial bubble burst on the equine industry. Not too shabby for his sire's first crop. This time, with his Thoroughbred racing career behind him, only two people stepped up to bid on him: his trainer, Todd Pletcher, who knew him to be a good sensible sort capable of further use as a riding horse, and Amelia Proto (Foster), who had helped foal him in upstate New York. Mia had always had a soft spot for Ibboyee (Ibby) and had kept up with him throughout his career while she transitioned from her high school years playing polo in Ithaca, New York to moving south to Kentucky to get her college degree as part of the first equine-only cohort in the University of Kentucky College of Agriculture's newly created UK Equine program. Two years after graduation, Mia and her future husband, a fellow UK Equine grad, Reynolds Foster, were saving up in hopes of purchasing a small horse farm someday. But Mia impulsively bid $2,000 on her old friend and Pletcher, seeing viable competition, let Ibby go to her. Eager to prove her training chops, Mia quickly put him to work in a new arena of competition.
Ten years down the road…
Ibboyee still competes as a dressage horse and also as a showjumper with Mia. Managing a fully intact stallion in competition is no easy task but Mia is up to it. She trained Ibby to a finish of Reserve Champion in the 2018 Kentucky Dressage Association Adult Amateur First Level competition. He's now schooling 3rd and 4th level dressage and has competed up to the 1.10-meter jumpers. Written off as a Thoroughbred stallion, he has also been bred a few times to Thoroughbred and Hanoverian mares as his reputation grows in the dressage and show jumping circles and Mia is now training horses and riders full-time.
This past year has been one of profound hardship and change for all of us, but Ibboyee's story inspires us to imagine a new way forward in the coming year. Don't be afraid to try something new. With hard work and good decisions, great things can happen. The Bluegrass team is ready to work with you. Let's get started!
---
Full disclosure: Your author, Mia's mother-in-law, is a graphic designer at Bluegrass, and the proud grandparent of Ibboyee. When Bluegrass wanted to feature a Thoroughbred in a Bluegrass promotion, she volunteered his and Mia's services for a Bluegrass video and photoshoot.
Interested in how Bluegrass can help?
See what we can do.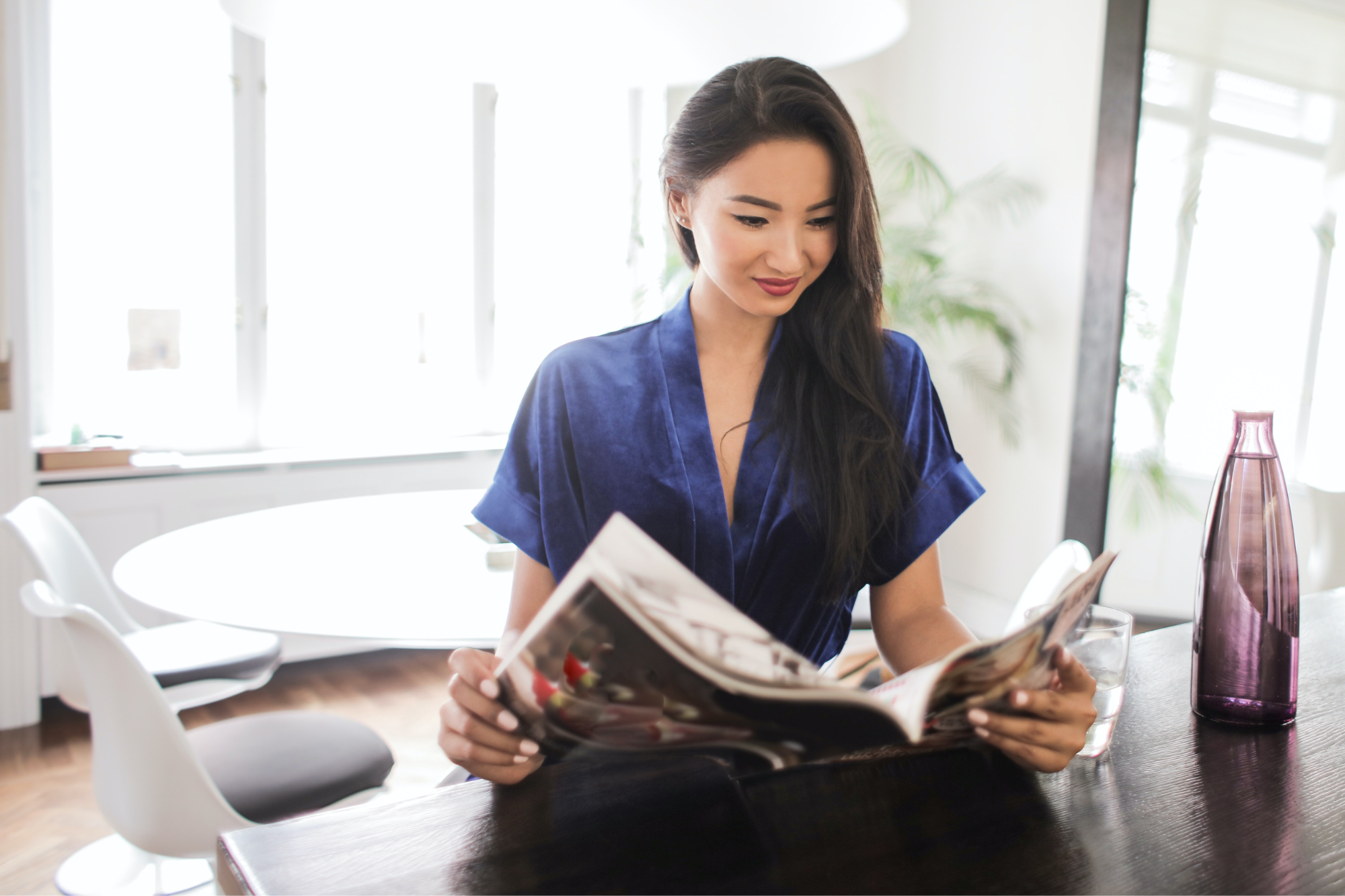 Direct Marketing
July 5, 2023