All About the USPS Emerging and Advanced Technology Promotion
It's easy for us to dismiss direct mail—after all, we quickly forget poor mail campaigns.
While direct mail can often be an unglamorous prerequisite to an integrative marketing campaign, it would be a mistake as a marketer to dismiss that component. Your customers will notice. To put it simply, if your business's approach to direct mail is an afterthought, then you're not thinking about it hard enough.
At Bluegrass, we appreciate the inherent power of direct mail. For one, direct mail almost guarantees that your message is physically put in your audiences' hands. Yet, beyond a coupon, what exactly can direct mail do to funnel your audience forward in their journey of discovering your brand? Today, the sky is the limit with the help of a solid integrative marketing strategy. The US Post Office has seen the power of merging direct mail and digital marketing, too—they've introduced a great program they call their Emerging & Advanced Technology Promotion to incentivize you to rethink how you mail your customers.
What is the USPS Emerging & Advanced Technology Promotion?
Many of our clients ask us to sell them on investing more thought into their direct mail components. After all, isn't that supposed to be an autonomous element of your marketing? Direct mail is often seen as a "set it and forget it" kind of advertising. Working in business development at our company, it's my responsibility to politely introduce the often unrealized benefits of smarter, more collaborative direct mail to our clients.
I always begin with the discount component. I tell clients that any mail meeting the promotion requirements will be eligible for an upfront 2% postage discount during the promotion period. I also explain to a client that many of their customers are already using the types of technology that these promotions would take advantage of.
For instance, a portion of this promotion is for the incorporation of voice assistance (think of your Alexa, Google, or Siri device at home). A business can produce a mailer that aligns a branded voice assist command to specifically respond to their marketing message on their piece of mail. To put it simply, a customer could read a command off of a postcard to their Alexa and instantly purchase a product, receive a 'tip of the day', or even get an exclusive recipe sent to their phone or smart device.
It can be a monumental effort to get your audience to engage with your brand through all of the other noise they have around them on an average day. Needless to say, if they're asking their robotic assistant about your business then you have broken through that barrier and communicated to your customer.
Some Examples of Emerging Tech, as Outlined by the USPS
Via the USPS document on this particular promotion, their list of examples of "emerging technology" that can be integrating into direct mail are as follows:
Mixed Reality – a blend of both augmented and virtual experiences through a combined immersive technology that can include sight, sound, and touch.
Virtual Reality – also known as immersive multimedia or computer-simulated reality, is commonly defined as a computer technology that creates replicas of an environment, real or simulated, that includes a user's physical presence to allow for user interaction.
Digital to Direct Mail – also known as automated/retargeted direct mail encourages mailers to produce mail pieces that create a greater connection and elicit a higher response from consumers by using dynamically printed, personalized messaging that is automatically triggered based on a digital interaction.
Near Field Communication (NFC) – Near Field Communication (NFC) technology generally consists of embedding a small chip or other form of technology into a carrier (mailpiece or other item) that can be recognized by a NFC enabled device such as smartphones, tablets or items embedded with NFC chips, tags or similar technology.
"Enhanced" Augmented Reality (AR) – "Enhanced" Augmented Reality (AR) provides robust features that allow consumer engagement experiences using the technology to relate directly to products and brands. "Enhanced" AR also includes video animation and 3D interactive graphics playing in front of or over physical objects so they appear to be interacting with the physical object.
Video in Print – Video in Print (ViP) is video advertising that is integrated into a printed piece that is featured in print catalogs and/or mail pieces.
Integration with Voice Assistants – Americans are increasingly using voice assistants in their daily lives as a way to help simplify their busy lifestyles. Direct mail can be an effective way to educate recipients about the benefits of voice branding and how to interact with voice assistants.
Thinking Out of the Box Gets Attention & Engagement
I have a simple answer for clients that are still unsure about modernizing their direct mail: being innovative and different allows your mail and message to stand out and be seen.
At Bluegrass, cohesively going beyond direct mail is an important part of our overall approach. We ensure our clients understand that innovation often means attention. But where should that attention go? Off the page. With an integrative approach that goes beyond your direct mail, you can expect a substantial boost in customer response. IrrestibleMail.com, a component of the USPS, provides this statistic, "Direct mail campaigns that include email and web channels see a 37% lift in response."
According to the USPS, it also pays to keep direct mail as a primary component of your campaign. It still works and works exceedingly well. "Response rates among existing customers are 3.4% [for direct mail]. That's more than 28x the 0.12% for email."
Direct Mail Can Be a Keystone of Your Integrated Marketing, Not Just Prerequisite
With technology at your disposal that gets you a postage discount while funneling your direct mail audience to more robust and interactive platforms, it makes sense to make your approach to direct mail more than just an afterthought. It can and should be a keystone of your integrated marketing campaign.
The truth is, direct mail still outperforms all other digital channels by nearly 600%. Yet, if your mail campaign is flat and offers no further direction in your "customer journey" then those figures will not add up to much. We'll leave you with a more vivid example of integrating emerging technology into your direct mail. It should be clear how easily you can engage your customers even after they've set the mailer down or tossed it into the recycling.
Your New Favorite Cocktail
In the mail, you receive an interesting piece of mail from a local distillery by the name of East Town Gin. You've heard of them—you vaguely recollect that they've started selling their product at a local grocery store. The mailer has a simple message about their newest gin and with that, a QR code and a voice command for your digital assistant.
You snap a photo of the QR Code and an interactive website pops up onto your phone. Inside, a recipe for a gin cocktail and an invitation to an upcoming summer block party. The invite feels exclusive and it's intriguing enough that you send the invite to your email.
Lastly, you read the command printed on the postcard out loud in your living room. "Alexa, I want a recipe for an East Town Gin Gimlet. As if by magic, your personal assistant begins to read out the recipe step-by-step. You commit the simple command to memory—you could follow the recipe over the weekend. As the recipe narration finishes, Alexa asks you if you'd like to set a reminder for the aforementioned block party and you give her the affirmative.
Now imagine you're the business owner of East Town Gin. Not only did a customer engage with your brand, but they had fun with it. Most of all, their interaction with your business went well beyond the piece of paper in their hand. It even went beyond the day they received the mailer. This is just one example of how technology and direct mail can work collaboratively and it's a fairly simple one.
I offer a few parting words when pitching this USPS promotion to a client, ones that I truly believe.
These promotions create intrigue. Intrigue is effective. And when was the last time a piece of your direct mail piqued a customer's interest? We can get you that, and get you a 2% postage discount while we're at it.
Learn more about the USPS' Promotions here.
Interested in how Bluegrass can help?
See what we can do.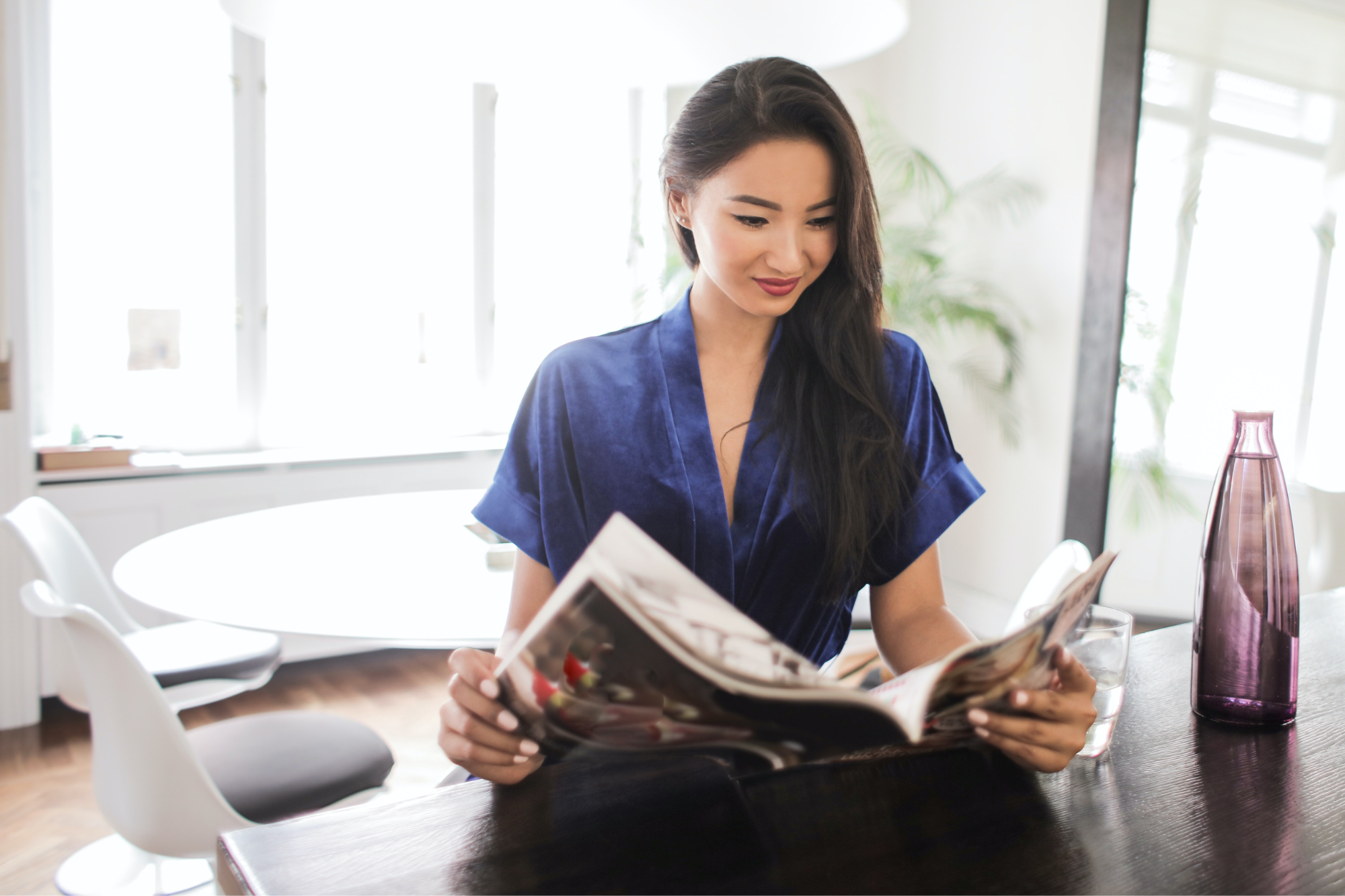 Direct Marketing
July 5, 2023