All About the USPS Informed Delivery Promotion
"If it isn't broken, don't fix it."
That could very well be the mantra of the US Post Office. They've been doing what they've been doing and doing it perfectly, since their initial conception (By Benjamin Franklin, no less!) in 1775. However, even if your organization is a well-oiled machine, that doesn't mean you can't innovate here and there.
The USPS has done just that with what they call "informed delivery", which first went live in 2014. It changed the way many consumers read their mail. Most of all, it made businesses and marketers scramble to either take advantage of the paradigm shift in how we read and consume mail or face becoming irrelevant in the face of modernization.
What is Informed Delivery?
Informed delivery is a means for consumers to view a "digital preview" of their letter-sized mail and packages before they arrive at their physical destination. In essence, this feature allows us to snoop at our incoming mail from anywhere in the world. Are you expecting an important letter from, say, the passport office but you might be out of town when it arrives? Informed delivery takes much of the worry out of waiting and gives the consumer some oversight into their mail.
While it's an interesting feature, informed delivery very much appears to be a consumer-sided resource. While businesses can benefit from a second look at their mailers there doesn't appear to be any benefit to businesses beyond that, right?
I find that many of our clients aren't very well-versed on the feature. Like many things coming out of the USPS, the communication isn't pervasive enough. However, once I explain the business benefits to a client their eyes light up!
Businesses Can Take Informed Delivery Further
"What if you could take your customer's on a digital journey with your physical mail?" That's a question I ask clients who are in need of a mail campaign. Often times, they look at me like I'm crazy. How do you seamlessly merge digital marketing and direct mail marketing? With informed delivery!
A seldom-known feature of the USPS informed delivery program is what the organization refers to as an "interactive campaign". To put it simply, interactive campaigns take advantage of existing USPS qualifiers sent out in the mail (mailer IDs and serial numbers) to provide supplemental digital content to mail recipients.
If a client is still unsure what I am talking about, I ask one more question that typically puts the matter to rest. "Do you want your audience to see a Xerox copy of your mailer or a beautiful, digitized version in full color, with a call to action in the form of a website link?" Because that's precisely what informed delivery can do for you.
From the USPS document on informed delivery interactive campaigns:
"Informed Delivery users will see images of their mail, regardless of whether or not a mailer conducts an interactive campaign. Mailers can enhance their hardcopy mailings by conducting a campaign that includes custom images and a website link (URL). This information will appear in the user's email digest, the USPS Mobile App, or on the dashboard at USPS.com®. This information is referred to as supplemental content."
Furthermore, participating in informed delivery during the USPS Informed Delivery Promotion (August 1 through December 31, 2022) will get you a 4% discount on eligible postage. Registration starts June 15.
Bluegrass Will Take Your Mail & Make it an Interactive Campaign
The greatest thing about informed delivery is that often times we're already designing your mailer for you. For a small supplemental design fee, we'll convert what we've already created into a fully digital design that will perfectly complement your mailer.
If our client has already designed the mailer themselves, then we simply set up the informed delivery campaign for you and maintain the campaign on your behalf. In either scenario, very little extra work needs to be done. With an interactive informed mail campaign, you're essentially doubling your message with very little extra effort.
I also like to discuss the implications of an interactive campaign with our clients. Even with informed delivery, many customers may not give their mail a second look. However, since informed delivery interactive campaigns are, at the moment, fairly unique, the extra messaging is bound to get more engagement from your audience. When customers are looking for a Xerox but find a full-color banner, it gets their attention.
What's the Cost of Making Your Mail More Engaging?
Usually, by this point, I've already sold our mail clients on spending a little extra time transforming their direct mail campaign into an informed delivery interactive campaign. However, regardless of how they're feeling, I always love to mention the price of taking advantage of this feature; ZERO!
That's right—the USPS doesn't charge a single cent for taking advantage of interactive informed delivery. It's a true win-win situation for anyone that's interested. Moreover, if you fall within the USPS Informed Delivery Promotion you'll receive an additional 4% off your eligible postage.
Informed Delivery Makes Integrated Marketing Better
What better way to create an even more cohesive integrated campaign when your physical component (mail) has a direct pathway to your digital component? With informed delivery interactive campaigns, your audience will go from your mailer directly to whatever digital channel you choose, be it an online coupon, a video, or whatever else we can work together to think up.
I don't think we've reached the ceiling of what a truly innovative integrated campaign can accomplish in so far as how it reaches your audience, engages them, and even surprises them. However, the USPS is making surprisingly innovative decisions that enable us to push the boundaries between print and digital to the point where the two work together holistically, giving your brand a kind of harmony across platforms that we've never seen before. At Bluegrass, we're excited for what's next.
Learn more about the USPS' Promotions here.
Interested in how Bluegrass can help?
See what we can do.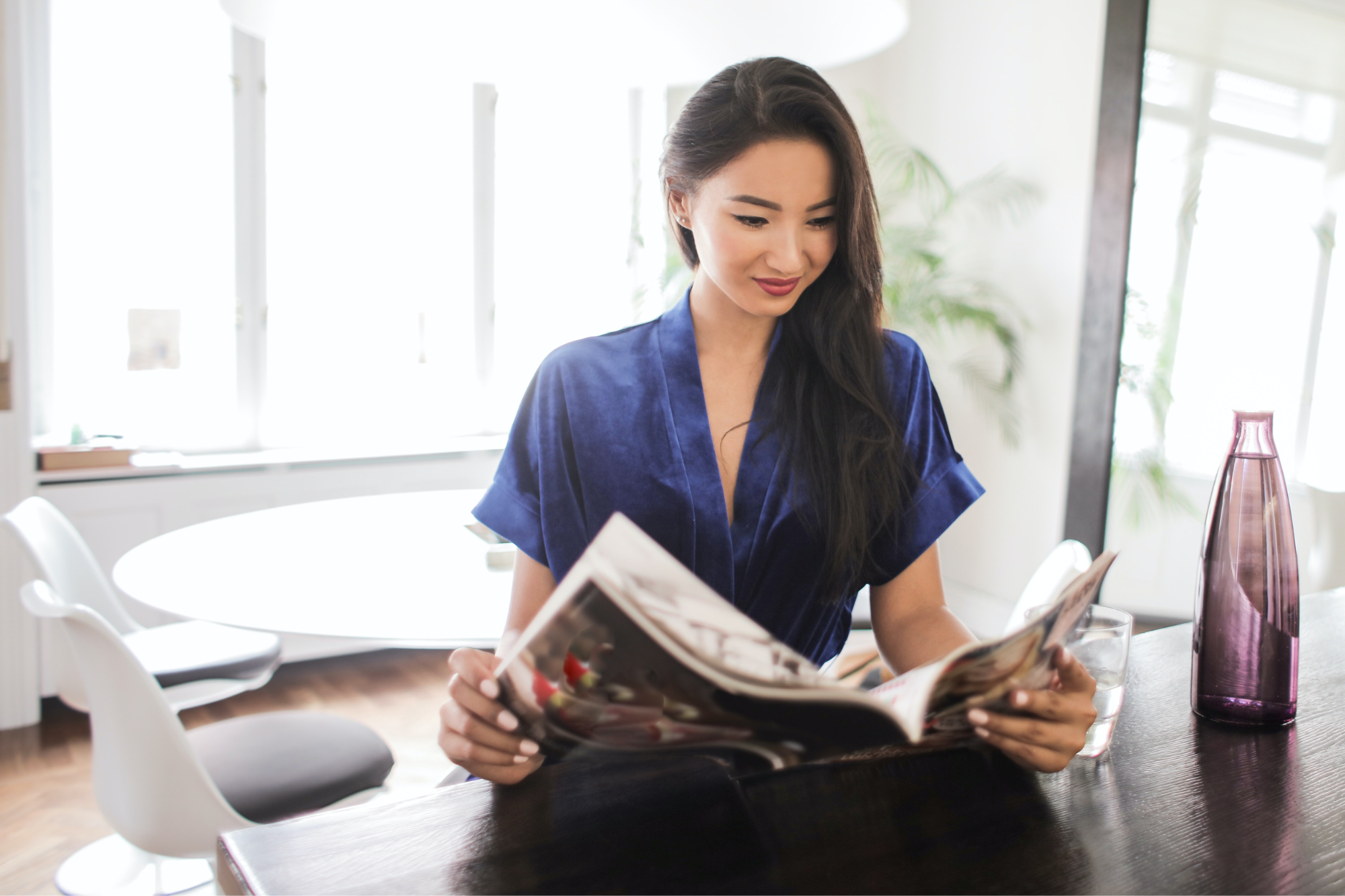 Direct Marketing
July 5, 2023