USPS Tactile, Sensory and Interactive Mailpiece Promo
It's no secret—the wilder your print campaign, the more attention it will get from your audience. Out-of-the-box design is a great way to engage your base, bolster your brand, and communicate to your audience that you're innovative and creative.
However, mail campaigns are literally in-the-box, aren't they? After all, there's only so much you can fit into the dimensions of a rectangle. While it's true that mailers have plenty of limitations, there's still much you can do within their confines. At Bluegrass Integrated Communications, I've seen my fair share of creative mail campaigns. And today, the USPS is interested in what you're able to dream up as well. That's why they've begun their Tactile, Sensory, and Interactive Mailpiece Engagement Promotion.
What is the Tactile, Sensory, and Interactive Mailpiece Engagement Promotion?
The USPS website defines its promotion as follows:
"The print industry continues to develop innovations in papers/stocks, substrates, finishing techniques, and inks. New print elements can be incorporated in a mail campaign to engage a multi-sensory experience through special visual effects, sound, scent, texture/tactile treatments, and even taste. Also, interactive mailpiece features (such as pop-ups, infinite folds, or other dimensional treatments) can help drive customer engagement. Neuroscience and neuromarketing research suggests that marketing materials that engage tactile experiences and/or other senses lead to potentially significant impacts on brand recognition and message recall. By leveraging advances in print and finishing technology, marketers and mailers can enhance the way consumers interact and engage with mail to drive customer engagement and response rates."
It's a mouthful, isn't it? While the name and description may make your head spin, the actual thinking behind it is sound. When I explain this promotion to our clients, I tell them that the United States Post Office wants your mailers to be everything they could ever be—through the use of multi-sensory elements (think VR, sound, scent, texture, and even taste) you can achieve a mail campaign worthy of a design award. And if you meet the requirements of this promotion, you'll receive a 2% discount on your eligible postage!
Engage Customers by Engaging Their Senses
Through my conversations with our clients, I typically find that they're not interested in a big, expensive multi-sensory experience. Instead, they're more attracted to having a few key design embellishments that make their campaign stand out from the crowd. From there, I go over the basic elements the USPS suggests for this promotion, which are broken into two easy categories.
Specialty Inks
According to the USPS: "…specialty inks must enhance the engagement and value of the mailpiece. Unique properties of specialty inks must be visible and distinguishable on paper. Inks that are absorbed into the substrates thereby the applied ink is not visible and distinguishable to the TSI Promotion Office, are not qualified."
Conductive inks: Inks with components are used to print a circuit and inserts that can be used to activate an electronic device.
LeucoDyes/Thermochromics: Heat sensitive dyes or inks change color in variation in temperature
Photochromic: Changes color with UV light exposure
Optically Variable Ink: Contains metallic materials that change appearance when viewed from different angles
Piezochromic: Change appearance under pressure Hydro chromic: Changes appearance when exposed to water or liquids
Specialty Papers (Scent, Sound, & Taste)
Once, again, via the USPS: "Scent, Sound, and Taste: The use of these features must be connected to the marketing message of the mailpiece and must be either bound or sewn into the mailpiece to qualify."
Scent: Paper infused with scent (ex: catnip, fresh bread), microencapsulated scents (opening mechanisms excluded)
Sound: Paper that incorporates sound chip/speakers (ex: motorcycle engine sound)
Taste: Paper that incorporates edible components.
Specialty Papers (Visual & Textural)
Via the USPS: "These features must be in support of the mailer's brand persona."
Visual: Paper that incorporates special effects (ex: filters, holographic, lenticular)
Textural: Paper that incorporates textural treatments that can be sensed by touch alone. Paper surfaces may be coated, or made of unique materials or incorporate techniques such as embossing or other surface treatments (ex: sandpaper, soft/velvet touch)
We'll Help You with Your Tactile Campaign
While there is much more to take advantage of with a tactile and sensory campaign, I try to keep it simple with our clients unless it's clear that they want no expense spared. Specialty paper and inks, while more expensive than the standard stuff, isn't as cost-prohibitive as say, a special die-cut mailer or an interactive pop-up. That's not to say we wouldn't be willing to collaborate with you on such a project!
One such campaign we've brainstormed involved one of our higher education clients. We imagined a mail campaign in full color to coincide with its Fall semester. When opened, the mailer would smell like a freshly sharpened pencil—a distinct smell that we can all agree evokes academia and a certain youthful wistfulness!
Scented ink, while not a standard component to a print campaign, isn't terribly complicated. Yet, such a feature would surely engage the senses of anyone who experienced it. To put it simply, a multi-sensory campaign can still be simple while still being extremely effective.
Is it Worth the Price?
The USPS cites Millward Brown's Case Study Understanding Direct Mail with Neuroscience, which finds the following to be true:
"This research strongly suggests that greater emotional processing is facilitated by the physical material than by the virtual. The "real" experience that the physical media provides means it's better at becoming part of memory. It generates more emotion, which should help to develop more positive brand associations. The real experience is also internalized, which means the materials have a more personal effect, and therefore should aid motivation."
To summarize, the more tactile and multi-sensory your experience, the better your recall of that experience. Something as simple as engaging the sense of touch and smell could be the difference between a customer remembering you the next time they need a new mattress or need a mortgage!
While these kinds of campaigns can be expensive, they can be worth the price of admission. A multi-sensory campaign gives you clout and increases your customer engagement. It's that simple. Not to mention, the USPS is offering a 2% discount on eligible postage for any mail that meets these criteria.
Multi-Sensory Campaigns Come in All Sizes
Whatever you decide, I and everyone else at Bluegrass are here to make it happen. We'll discuss budget, feasibility and everything else that can impact the execution of your campaign. Most of all, we'll understand your needs and help you with the bigger picture. Whether it's specialty ink or a singing telegram that advertises your new low-interest rates, we've got you covered!
Learn more about the USPS' Promotions here.
Interested in how Bluegrass can help?
See what we can do.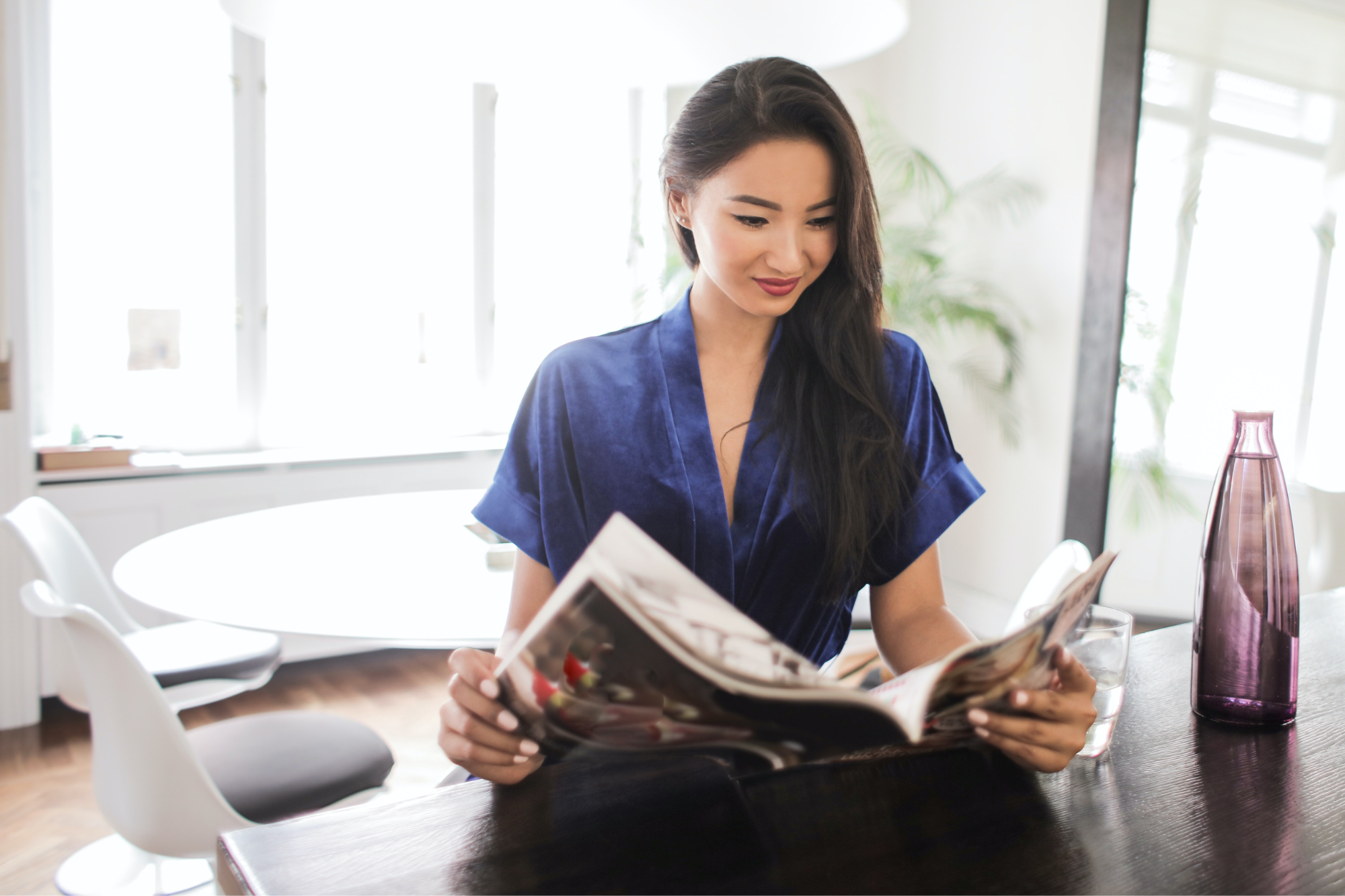 Direct Marketing
July 5, 2023