How To Choose A Fulfillment Partner
Here's a comprehensive look at how outsourcing can benefit your company and how to find the best fulfillment partner.
There is something all-American about doing it yourself (DIY). Just look at our pioneer ancestors. They chopped trees, milled planks, set posts, stacked logs, shingled roofs, not to mention killing a bear here and there.
DIY makes sense when you have the time and skills, but sometimes, in business, doing it yourself can become an anvil around your company's ankle, slowing it down when it should be speeding along.
Odds are, if you are doing it all, you are either (1) doing some things badly, (2) putting your efforts into the daily grind instead of future prospects, or (3) both. Check out this article on strategy and planning resources to see what entrepreneurs face as they try to do it all.
We see this a lot in fulfillment. An entrepreneur calls us. She's exhausted. Yesterday's trip to the post office with 47 orders packed in her SUV was the last straw. She sat down and calculated how much time she was spending on shipping and handling and realized her business was never going to get anywhere if she didn't find another way. Like many business owners, she realized there are some things that should be hired out. There's a lot of value in outsourcing some aspects of your business, as this Entrepreneur article points out.
3 signs that it is time to outsource your company's fulfillment
There are a number of signs that it is time to hire a fulfillment partner. Among them are:
Your sales have been steadily growing but have slowed or flattened; one possibility is that growth has stalled because you spend too much time on the day-to-day instead of building new business. A number of our clients report that after they turned their fulfillment over to Bluegrass, their sales grew by double digits.
There's been an uptick in errors, returns, damage, complaints about delivery times, etc. Dissatisfied customers can be deadly to business, especially when they hop on social media and talk about a bad experience with their shipments.
You, and or your staff, are becoming burned out and aren't able to focus on your primary responsibilities.
6 good reasons to outsource fulfillment
If your company ships a lot of products, whether to retail customers or to other businesses (B2B), fulfillment is a function that should be on the outsourcing list. Here's why:
Shipping and handling are labor-intensive and highly repetitive. Performing these tasks in-house will keep your human resources staff — or you — busy hiring workers. After you hire staff, you'll grapple with keeping them because these hourly positions are typically high turnover. Even with the implementation of robots to do the more repetitive work, the need for warehouse workers has still increased, according to this recent story in the Los Angeles Times.
If your business is small but growing rapidly, you will quickly run out of storage space for your product. Chances are the "warehouse" space you have cobbled together — whether it is your basement or a storage room at your company's office is not only not large enough, it also not secure, safe or adequately insured.
Owning or leasing your own warehouse isn't cost-effective for a lot of businesses. The cost of the space averages $4-7 a square foot per year. A 1,000 square feet of space would cost $4,000-$7,000 a year, but that cost doesn't include electricity, HVAC maintenance, insurance and other expenses. If you own your own warehouse, costs will be even higher because you have to buy or construct the building, hire and pay staff, buy or lease equipment, get insurance and pay for maintenance and utilities.
You won't need to purchase an inventory management software system to manage your shipments because your fulfillment partner will have its own system.
You won't have to become an expert on shipping rules, regulations and pricing.
You'll have flexibility because the amount of warehouse space you use can easily be increased or decreased depending on your needs. Additional space might allow you to order larger quantities of products to achieve volume discounts. The 3-4 cents per piece you save can quickly add up. On the flip side, if your business is seasonal, you can decrease the space you lease.
Are you shipping enough to justify a fulfillment partner?
One question you need to answer before you start searching for a fulfillment partner is whether you are shipping enough to justify the expense of outsourcing fulfillment. At Bluegrass, we find that for most companies, outsourcing typically makes financial sense when they reach 100 to 200 shipments each month.
A good way to determine if outsourcing is financially feasible is by calculating how much it costs to do it yourself and then comparing that cost to what a fulfillment partner will charge. Of course, that said, it can be difficult to put a number on what DIY might be costing in terms of lost growth and expansion of your company. But it is eye-opening to simply calculate how much time you or your staff are spending on processing and shipping orders.
Let's say, for example, you ship 200 packages a month, or 10 packages each work day. It will take most people around 15 minutes to pick, pack and prepare each package. At 10 packages a day, that's 150 minutes or 2.5 hours. (And we haven't even added the time spent driving to and from the post office, standing in line, gas prices, wear and tear on your vehicle, etc.) The question becomes: How much does it cost, in wages alone, to have you or your staff spend 2 to 3 hours a day on shipping and handling? Often, our clients discover they are spending several thousand dollars a month to do it themselves.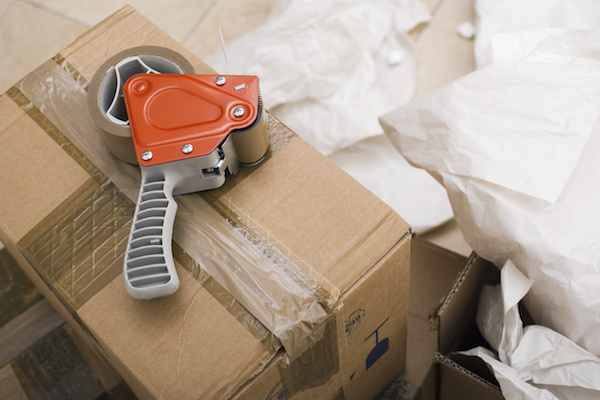 5 things to look for in a fulfillment partner
As you begin to search for a fulfillment partner, look for firms with these qualities:
Solid relationships with all the major shipping companies as well as a good working relationship and knowledge of the U.S. Postal Service.
An understanding of international shipping. You might not ship internationally now, but it could be part of your company's future growth. Make sure your fulfillment partner clearly understands all of the documentation issues and the special preparation those shipments require.
A location that is central to your market. Our warehouse is in the southcentral U.S. Because of our location, most packages we ship to addresses east of the Mississippi arrive in 2-3 days without expedited shipping. Our location is a big plus when it comes to being able to ship effectively and efficiently. A central location can help in the battle of Amazon Prime mentality–where customers have come to expect next-day delivery and free shipping.
A solid and professional business reputation. How many years has a fulfillment firm been in business? Is it a member of professional industry associations? We always provide a list of references. If your fulfillment partner doesn't offer references, ask for them. Call those businesses and ask how long they have been a client, if they have had any problems and how satisfied they are with the service they are receiving.
Inventory management software. These computerized systems track every aspect of your inventory and can help your business in multiple ways–by showing you who is buying your product, what products are big sellers, alerting you when supplies are running low. If a fulfillment firm hasn't invested in an IMS system, steer clear of them.
4 strategies for finding a fulfillment partner
There are many ways to find a fulfillment partner–you can call companies in your industry to get recommendations, grab business cards at tradeshows or simply get on Google. (About 80 percent of our clients find us via the internet.) Here are some ideas for finding fulfillment firms.
If you are a member of the chamber of commerce or other local business associations or industry associations, contact your peers and ask who handles their fulfillment or check out the chamber's member directory.
Attend industry tradeshows and talk to vendors and talk to any experts who are speaking about fulfillment issues and ask for their suggestions.
Contact local, state, regional and national organizations that represent fulfillment professionals.
Use professional networking sites like LinkedIn to seek suggestions and references.
5 things to remember when you meet with potential fulfillment partners
Keep in mind these points as you evaluate a potential fulfillment partner:
Check references.
Don't just ask for a list of clients. Call and talk to those clients. We always provide references and often send along names of customers that have businesses similar to the prospective client's.
Take a tour.
We encourage our prospective clients to tour our facility. Potential clients who are serious about finding a fulfillment partner always do so, even if it means driving a few hours or flying into Lexington. You must see, in person, where and how your product will be stored and handled.
Meet the team.
Ask to meet everyone who will work on your account when you visit. My staff and I always meet with prospective clients to give the tour and answer questions. Our sales staff join us as well.
A detailed demo.
If the firm uses inventory management software, ask for a detailed demonstration of how it works.
Review your company's needs.
Arrive at the meeting with a list of your expectations and specific requirements. The fulfillment firm should ask for your business rules, which are basically the things it must keep in mind for your shipments such as insurance, the type of products you ship, international shipments, etc.
5 questions you must ask when you tour a warehouse with a potential fulfillment partner
Have your questions in hand as you tour the facility and make sure that you or someone on your staff takes notes. Here are 5 questions you should ask.
Tell me about security. Make sure the company explains its security system. Our building has badge-only access, a big plus for safety and security. Our warehouse also has a round-the-clock monitoring system.
Describe your insurance coverage. A well-run warehouse will supply proof that that building is properly insured for flood, fire, wind and other possible hazards. I always remind customers that no fulfillment firm will insure their goods and that they must make sure they have their own insurance coverage in place.
How do you screen your employees? Ask if the company does background checks and drug testing. We do background checks on all of our employees and drug tests on those who operate equipment, climb ladders or have other potentially dangerous jobs.
Do you run more than one shift? Our warehouse runs two shifts, and even though shippers don't pick up during our second shift's hours, having that second shift allows us to have more shipments ready to go first thing the next business day. A second shift can speed up your shipping.
When do the various shippers pick up packages here? Shippers' pickup times vary. Ask your fulfillment partner for a schedule of all the pickup times for its various shipping partners as well as when the warehouse makes deliveries to the U.S. post office. Understanding this schedule helps your company plan its orders.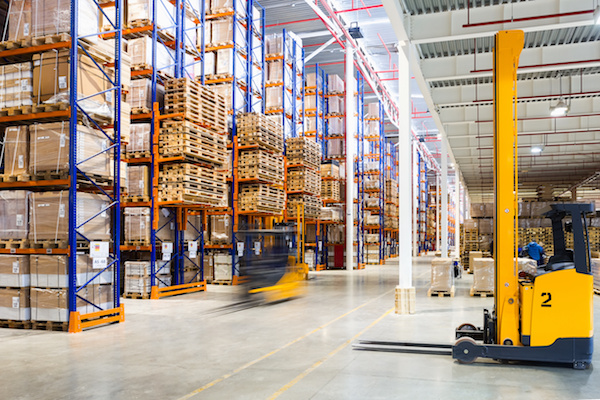 Learn more about the inventory management software system
As I've said before, an IMS system is of huge benefit to fulfillment customers, and it can be a big relief to entrepreneurs who are worried about outsourcing their shipments. Many of our clients, especially hands-on entrepreneurs, worry that by outsourcing, they will lose control over orders and shipping. Not being able to walk from their desk into the shipping area worries them. They want to be able to see that fulfillment is being handled in a professional and efficient manner.
One way we alleviate those concerns is by demonstrating our inventory management system. We show customers how this system allows them to monitor every aspect of their orders and shipments. Our demo helps them realize that they can keep an eye on their business without having to walk into the warehouse, thanks to the electronic picture the IMS system provides.
4 ways a fulfillment partner can save you money and improve efficiency
In addition to allowing you to concentrate on your company's growth opportunities, in what other ways will outsourcing fulfillment benefit your business? Here are just a few ways a fulfillment partner can make your company's fulfillment more cost-efficient.
If you ship packages via UPS or Fed Ex, your company will pay the fees those services charge for pick up or drop off services. If you use a fulfillment firm, those costs are paid by your fulfillment partner and are spread over a number of clients. A fulfillment firm's bulk purchasing can benefit you in other ways. Supplies, like boxes for example, can be more affordable because a fulfillment firm buys such large quantities.
Because you have adequate warehouse space and can easily lease more as needed, you can grow your business quickly and order larger quantities, which will decrease cost per piece.
Your fulfillment partner can suggest ways to improve your packages, by using better boxes and packaging materials to testing to ensure your adequately protects your products.
Because we have a team dedicated to fulfillment (instead of one person handling shipping as well as their "real" job), we use a system of checks and balances to ensure orders are accurate. One member of our fulfillment team will pick and pack an order, and a second will double check the order to make sure it is correct.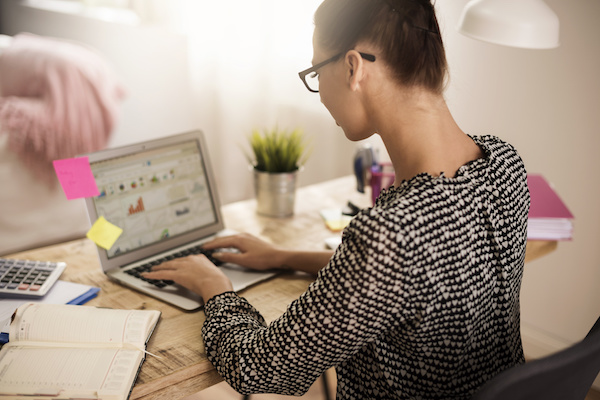 Consider a fulfillment firm that offers related services like direct mail and printing
One more point for you to consider. Some companies, like ours, are diversified, and offer other services that are valuable to their fulfillment customers. For example, Bluegrass offers design, direct mail and printing. A number of our fulfillment clients have had us create custom messages for their packages, email blasts to help sell products that have sat on the warehouse shelf too long or catalogs of other products that can be included in customers' shipments.
Interested in how Bluegrass can help?
See what we can do.