Stay in Touch with Postcard Marketing
Summertime makes me think about postcards, those wonderful "Wish You Were Here" vacation traditions. In a way, postcards were the tweets of the 20th century–quick, short messages that in a few dozen words summed up an experience or a trip.
These days, we get more postcards from the car wash down the street than from our vacationing relatives. At Bluegrass, we print and mail millions of them each year for clients who realize this classic form of communication can be powerful in terms of marketing their business.
Why have postcards continued to be so popular? I'd say it is because they have three qualities that businesses seek in a marketing tool: they are relatively inexpensive, very versatile and quite effective.
Everyone knows that when it comes to mailing costs, a first-class postcard — 40 cents — is cheaper than a first-class letter. If you are mailing hundreds or thousands of postcards to customers, of course, bulk business mail is the route to take, and, the processing costs of mailing postcards in bulk are less expensive than mailing letters in bulk.
There are other savings to consider. Postcards don't require an envelope, for example. Processing them is simpler. There is no folding, stuffing or sealing. Postcard projects typically have a quicker turnaround than other marketing pieces.
The purpose of your marketing message can determine the size postcard you choose to use. A smaller size would work if you simply needed to relay a change in your business address or if you wanted a customer to bring the card in for a free meal at your restaurant.
If your business is new, and you wanted to make a big splash, a larger card, with an attractive photo on the front and brief information about what your company does on the back would be effective. Or, if you wanted to provide your customers with several coupons to choose from, a larger postcard would be a good choice. Larger cards will stand out more when you have it in your hand!
The right size for your project
To mail at the First-Class postcard rate, postcard size must fall between USPS minimum and maximums. There's also a minimum thickness for the paper used. The restrictions for mailing a first-class postcard are:
3.5" x 6" to 5" x 9". Definitely go with the 5" x 9" to maximize your marketing space.
A postcard must be rectangular, although there are some rules on width vs length that are formula-based
Minimum size is 3 1/2 inches (height) by 6 inches (length), and it must be at least 0.007 inches thick.
Maximum size is 5 inches (height) by 9 inches (length), and it must be at least 0.016 inches thick.
If you are scratching your head about how thick 0.007 inches would be, the USPS says that's the thickness of an index card. So, 0.016 would be a little thicker than two index cards. The thickness regulations are there for good reason. If postcards are too thin, they'll get jammed up in the post office's equipment and your postcards will be damaged and never make it to their destination.
If you are unsure about your postcard's dimensions, check with a Mailpiece Design Analyst at the USPS or talk to a postal specialist at a company like ours.
Beyond first-class restrictions: Make your postcards larger
Those postcard restrictions often don't make sense for postcards being sent in large quantities for marketing purposes. If you shift to USPS Marketing Mail, there's more flexibility–although postcard prices won't be a cheaper, separate category. But if you want your marketing piece to get attention, it is better to forget the restrictions. You should, however, make sure your postcard is no larger than 6 1/8 by 11 ½ and a quarter-inch thick. If it goes beyond those measures, you will have to pay the postal rate charged for large envelopes.
Planning postcard design
The principles you follow in designing a postcard are similar to the approach you would take if you were sending postcards to friends back home as you and your family drive cross country to see historic sites.
Postcards should be attention-getting
Choose a photo or a design that catches their eye when they leaf through the mail, something so eye-catching, pretty, fun or interesting that they'll want to display it on the refrigerator. Make it the equivalent of Mount Rushmore or the Grand Canyon.
Postcard messages should make readers want more
Keep your message short and sweet. You can't tell a friend all the details of your vacation on the tiny bit of space a postcard offers; likewise, you can't tell a potential customer everything you want them to know about your business. Have a focus or theme and hit the high points. Then, add a website so they can easily find more info. Don't forget to include a phone number.
Postcards should never make you squint
Always make your message easy to read. Like messy handwriting, fonts with lots of flourishes can give readers eyestrain. The same goes for the type size. A lot of postcard writers tried to squeeze in too many words, so their messages were tiny and illegible. Avoid doing the same with your marketing postcards by choosing a readable type. Most design experts recommend a minimum 12-point type for body copy.
Keep those postcards coming
Like those relatives back home who anxiously await the next postcard from your journey, stay top of mind with your customers by sending them a series of postcards. And, just as you'd never send the same postcard or message twice to someone back home, make sure you send your customers a variety of cards and messages.
Interested in how Bluegrass can help?
See what we can do.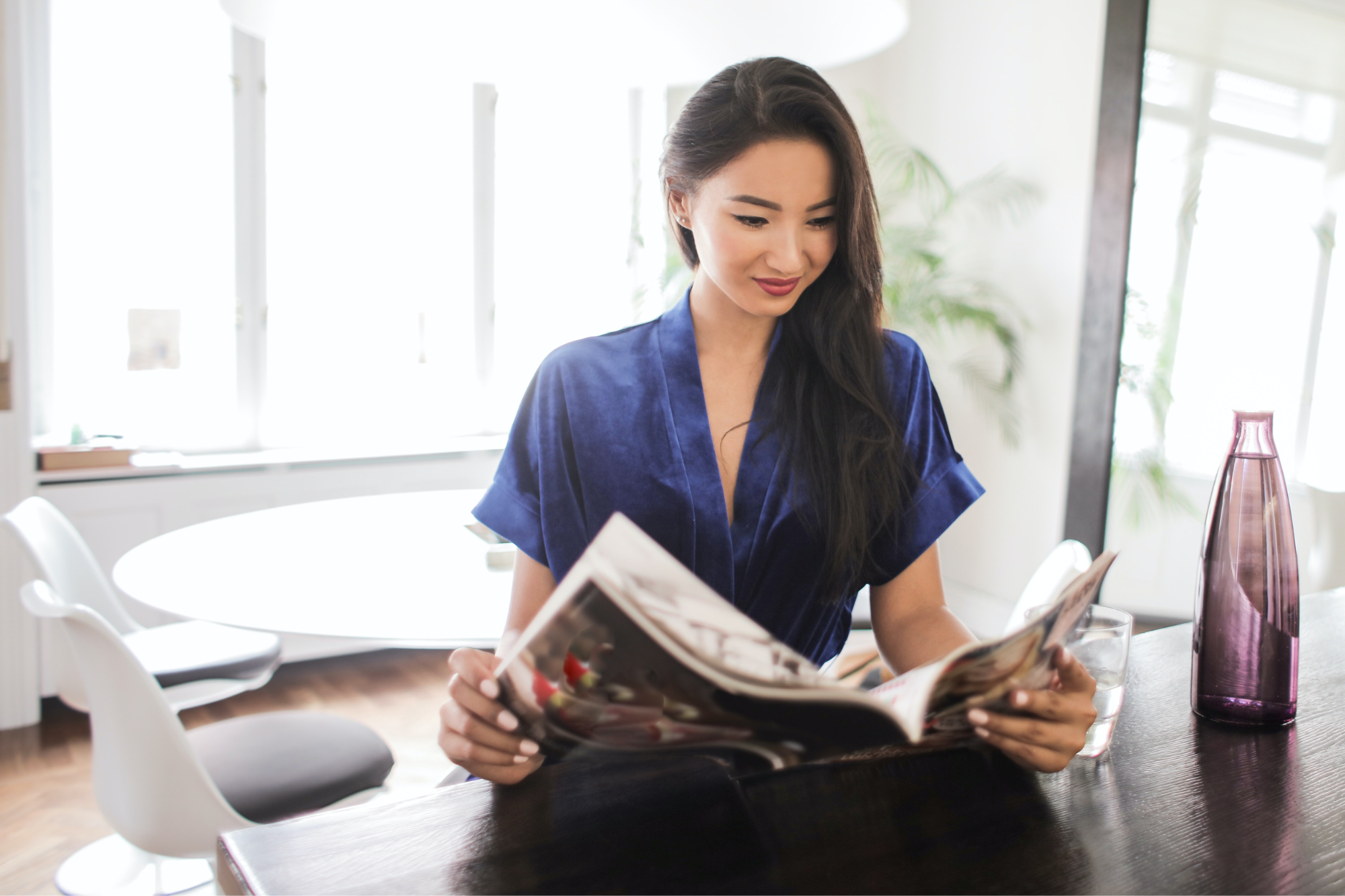 Direct Marketing
July 5, 2023