USPS Discounts and Dates You Need To Know In 2022
First, let's talk about direct mail. Direct mail might seem outdated in theory, but it actually is an incredible marketing tool with a high return on investment. Some advantages to using direct mail marketing are:
It is physical
Highly targeted
Cost-effective
Pairs well with digital marketing
Easily be personalized
Has a proven track record
Are you convinced yet?
2022 USPS Discounts
Each year the United States Postal Service offers discounts to businesses to promote the use of direct mail. These incentives change each year and range between three and six months. Registration begins six weeks before the promo starts and continues through the promotion period. These discounts aren't enormous, but they do help offset the cost of added expenses such as a larger size or added colors. Here are the discounts available to businesses this year.
2022 Tactile, Sensory, & Interactive Mailpiece Engagement Promotion
Promotion period: February 1, 2022 — July 31, 2022
Registration: December 15, 2021 — July 31, 2022
Discount: 4%
Enhance interaction by creating a design that will drive response rates. Utilizing texture, smell, visual effects, etc. will ensure your mail piece will stand out from the rest. You can read more about the USPS Tactile, Sensory and Interactive Mailpiece Promo in another blog post.
2022 Emerging & Advanced Technology Promotion
Promotion period: March 1, 2022 — August 31, 2022
Registration: January 15, 2022 — August 31, 2022
Discount: 2-3% depending on the technology
With this discount, the use of cutting-edge technology is encouraged. There is a variety of ways to incorporate these technologies from integrating a voice assistant to virtual reality that are sure to wow the recipient. Check out our blog post to read more about All About the USPS Emerging and Advanced Technology Promotion.
2022 Earned Value Promotion
Promotion period: April 1, 2022 — June 30, 2022
Registration: February 15, 2022 — March 31, 2022
Earned Value Credits: $0.02 per mailpiece credit
These credits can be earned by using Business Reply Mail (BRM), Courtesy Reply Mail (CRM), and Share Mail. Reply pieces are a great way to encourage a higher response rate, so this discount can be very helpful. The credits are added up at the end of the promotion for future use. Read All About the USPS Earned Value Promotion.
2022 Personalized Color Transpromo Promotion
Promotion period: July 1, 2022 — December 31, 2022
Registration: May 15, 2022 — December 31, 2022
Discount: 3%
Two of the simplest ways to get a customer's attention are with personalization and by adding color to your mail piece. Enhance your message with colors or use color as a way to draw attention to due dates on invoices. Personalize your mailing by using variable data printing, showing your customers that you know who they are and what they need. Check out All About the USPS Personalized Color Transpromo Promotion for more ideas.
2022 Informed Delivery Promotion
Promotion period: August 1, 2022 — December 31, 2022
Registration: June 15, 2022 — December 31, 2022
Discount: 4%
Informed delivery is an interactive tool for recipients to see what mail they will be receiving before it arrives. Our omnichannel marketing tool, Amplify by Bluegrass, integrates informed delivery into every campaign. You can reach more customers while providing them with a tool for engagement. Find out more details in our post All About the USPS Informed Delivery Promotion.
2022 Mobile Shopping Promotion
Promotion period: September 1, 2022 — December 31, 2022
Registration: July 15, 2022 — December 31, 2022
Discount: 2%
Add a digital component to your direct mail at a lower cost with this discount. Our favorite way to do this is by adding a QR code to your mail piece. Customers can easily scan the code with their phone and go straight to your website before they have even walked in the front door. Watermarks, Snap Tags and other technologies can also be used with this promotion. This is also perfect timing for the holidays to promote your products and drive traffic to your website. You can find more information on this in our post All About the USPS Mobile Shopping Promotion.
USPS Holidays to Remember
Here is a calendar of the 2022 USPS holiday schedule.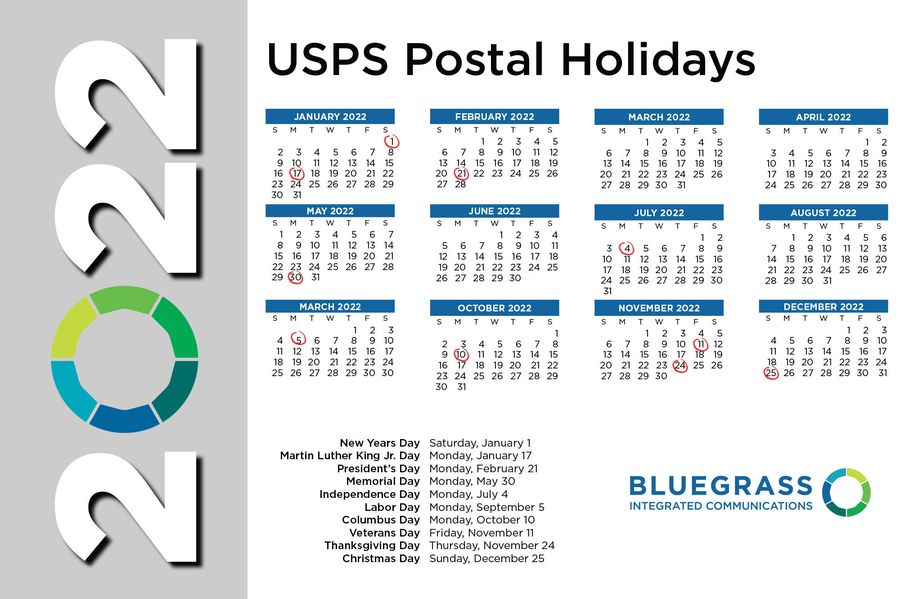 Leave it to the Experts
Are you confused about how to get these discounts? No worries. We have a team of experts available and ready to get your direct mail campaign up and running at the best cost possible. We can get you registered so that you can take advantage of these discounts and even work with you to make sure your mailing will qualify. From design to delivery, we are your direct mail partners. Give us a call today to get started.
Interested in how Bluegrass can help?
See what we can do.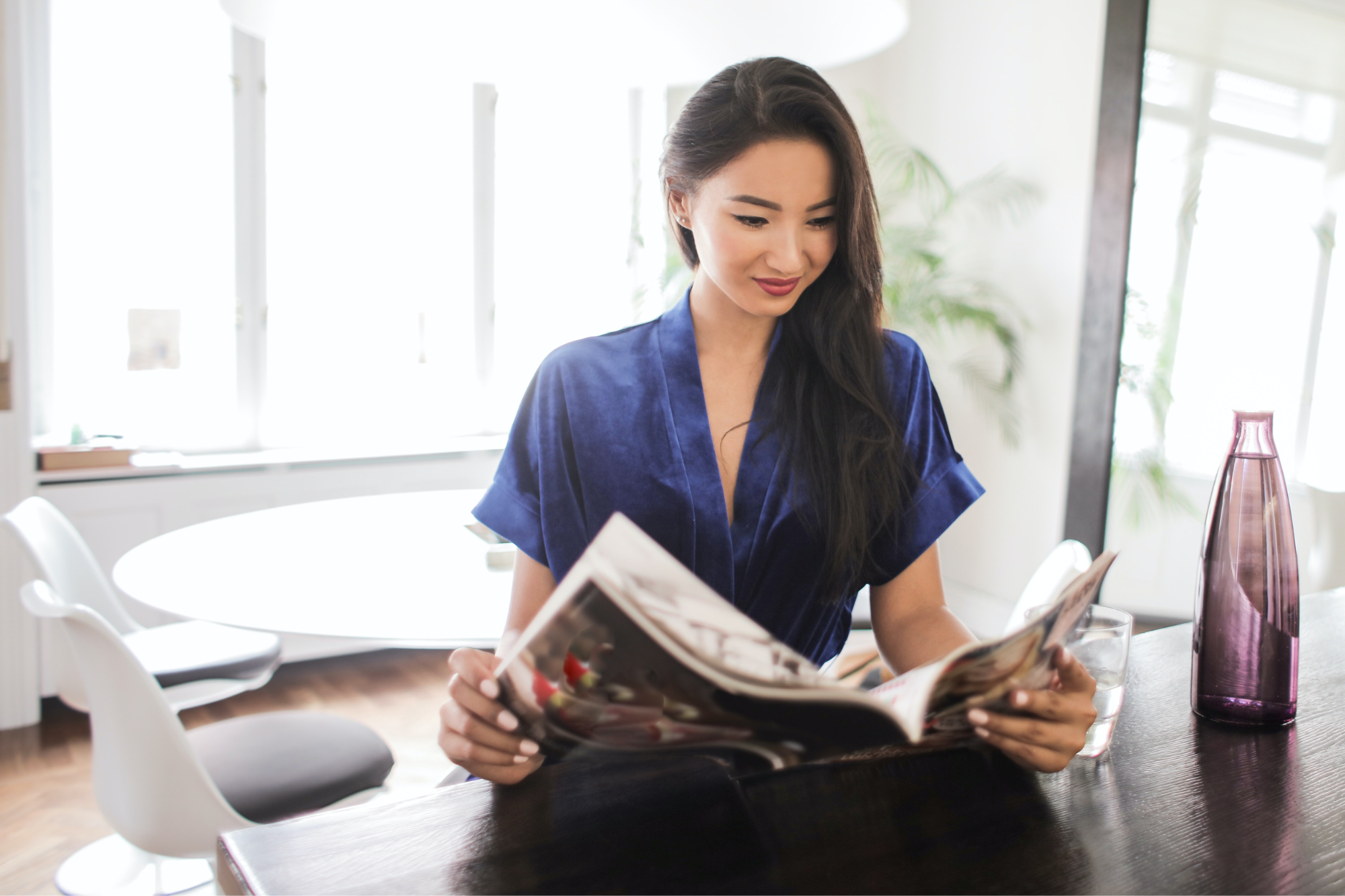 Direct Marketing
July 5, 2023