All About the USPS Earned Value Promotion
As the Vice President of Sales at Bluegrass Integrated Communications, I always encourage our clients to stick with their First-Class Mail campaigns. While the practice feels old-fashioned on the surface, it's still the best way to communicate to your customer base.
According to research done by postalanalytics.com, direct mail retains a response rate of 5.1%. To put that figure into perspective (it may seem low to some), the average response rates of online advertising is 0.2% – 0.4% for social media, and even 0.6% from email marketing. If you're familiar with the art of marketing and sales, then you're familiar with the large net required to engage just one customer. Think of direct mail as having a net almost 9 times larger than even the most effective online marketing channel.
With that said, I'm not the only one advocating for the efficacy of First-Class Mail as a marketing and communications tool for businesses. It's the United States Post Office's bread and butter, and they aim to entice you to sustain or increase your mail volume with something they call their "Earned Value Promotion."
What is the Earned Value Promotion?
The USPS website summarizes the promotion as follows:
"[The] Earned Value Reply Mail Promotion is intended to help slow the decline of First-Class Mail including Business Reply Mail (BRM) and Courtesy Reply Mail (CRM) pieces. As technology continues to disrupt mail volume, the Postal Service would like to encourage mailers to continue distributing BRM, CRM, and Share Mail pieces. Mailers who register their Mailer ID (MID) information and use eligible Intelligent Mail barcodes on their BRM, CRM, and Share Mail pieces may receive a postage credit for each mailpiece that is placed in the mailstream by the recipient and scanned during the promotion period."
To put it simply, the organization has seen the writing on the wall. They know it's both easier and cheaper to do your marketing online regardless of the effectiveness. So they want to offer you an incentive in the form of a postage credit to keep those mailers flowing.
What are Business Reply Mail (BRM), Courtesy Reply Mail (CRM), & Mailer ID (MID)?
It's important to remember that the USPS is a federal agency. That means they love their abbreviated terms. Throwing around terms like BRM, CRM, and MID is a meaningless gesture if you do not understand what they are.
Business Reply Mail (BRM)
Have you ever received a piece of mail that required a response and, to your satisfaction, it came with a second, pre-paid envelope with a printed "stamp" in the upper-right corner? That is what BRM is, be it in the form of a pre-paid envelope OR postcard.
Courtesy Reply Mail (CRM)
CRM works in much the same way as BRM. The key difference is the envelope or postcard included for response is not pre-paid. Instead, a self-addressed envelope or postcard is included without postage. In some cases, the business in question may affix their own stamp, but in all cases, a stamp is required. The most common iteration of CRM is in the form of a utility bill; you receive a pre-printed, self-addressed envelope in the mail but must affix your own stamp to the envelope before mailing it back.
Mailer ID (MID)
A mailer ID is a unique 6-digit or 9-digit number assigned to a mail owner (i.e. a business) that identifies that mail owner via a bar code on every piece of mail sent out.
We'll Help You with the Details—You Reap the Rewards
USPS promotions are advantageous to our clients. However, they can sometimes be confusing to navigate and come with a strict list of caveats and requirements. I always recommend to our clients to let one of our mailing agents sign them up unless you have great knowledge of the USPS Business Customer Gateway.
Once we sign you up, the rest is straightforward. You'll begin to receive "earned value credits" based on your current mail volume, which will go directly to your USPS business account or one we maintain on your behalf.
What are "Earned Value Credits"?
Think of earned value credits as a currency you can apply toward future postage through the USPS. The more BRM and CRM you send during the promotional window, the more credits you'll receive.
The USPS calculates credits earn you $0.03 for every piece of BRM or CRM you receive. For example, if you send out 1,000 pieces of BRM and 935 pieces of CRM within the promotion window you'll net $58.05 in earned value credits, which can then go toward future postage.
Arriving at an earned value credit figure is relatively straightforward but something we're used to doing for our clients. However, it's important that, as an existing participant in the USPS Earned Value Promotion, you at least meet or exceed a BRM, CRM, and Share Mail volume of 95% compared to the previous year. This can be tricky to not only determine but to proactively plan for. Luckily, it's our job at Bluegrass to ensure you meet the exact criteria and maintain those requirements going forward. All you need to do is enjoy the rewards this (and other) promotions offer.
Is this Promotions Worth the Trouble?
The old adage "trip over a dollar to pick up a dime" can often time dissuade businesses from troubling themselves over a promotional discount. I'm sure we can all remember a time we let a mail-in rebate expire before we took the time to send back the postcard even though we knew the effort was certainly worth the trouble, and even when we might have purchased that product for the rebate! Sometimes it's challenging to appreciate a down-the-road reward earned from our present efforts.
And not every promotion applies to every one of our clients. However, I can attest that it's our job to identify the return on investment for any of the decisions we collaborate with our clients on. The earned value promotion is one we're very familiar with and one we can set up for you quite quickly. But still, is it worth it? Let's break down the types of clients this promotion is most lucrative to into two categories.
Transactional Clients
Because taking advantage of this promotion is as easy as asking us to sign you up, we'll take care of the details and even monitor the promotion to ensure you continually meet the requirements and make the most out of its offerings. Since much of your business requires a response from your customers you could almost consider the rewards of this promotion as free money.
Marketing Mail
Not all marketing mail necessitates a reply from its audience. However, we'll work with you to identify if a campaign is eligible for this promotion. If it is, you better believe that we'll help you take advantage. Once again, if your mail requires a response, then this promotion is a no-brainer.
Earned Value Promotion—It's Worth the Effort Because We'll Do the Work
If much of your mail is either CRM, BRM, Share Mail, or a combination of all of them, then we'll work with you to reap the rewards of the USPS Earned Value Promotion. All you need to do is sit back and enjoy the postage credit you'll receive for the mail you'd be sending out in the first place.
To refer back to the earlier adage, at Bluegrass, it's our job to ensure you're getting the dollar and the dime. We understand that, with large volume campaigns, small rewards net large savings in the end. The Earned Value Promotion is just one great example of taking advantage of your existing mail volume and letting it work for you.
Learn more about the USPS' Promotions here.
Interested in how Bluegrass can help?
See what we can do.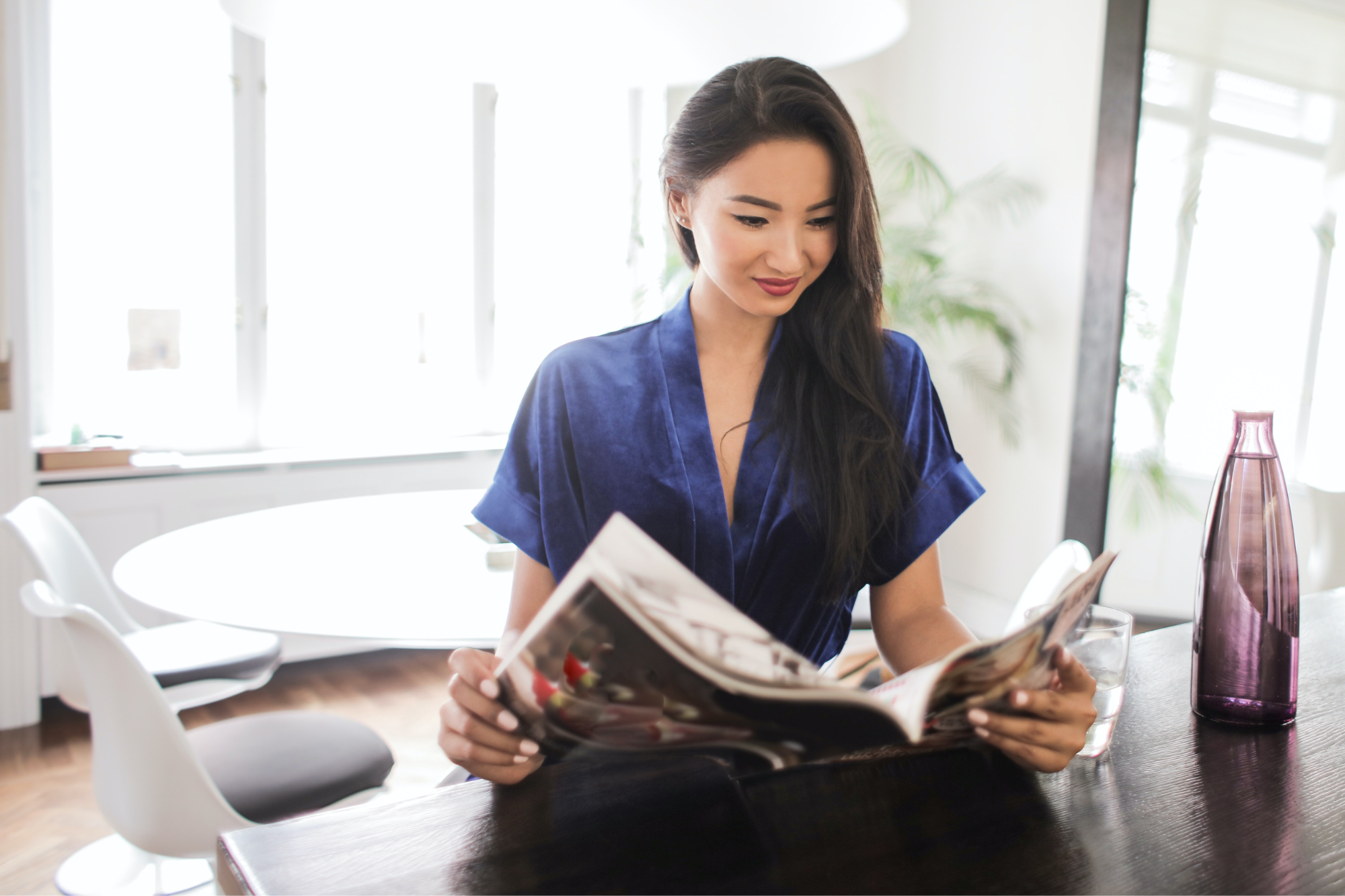 Direct Marketing
July 5, 2023