Why Your Business Should Care About SEO
Valentine's Day is right around the corner, and you need to order flowers. Where do you turn? Odds are you pick up your smartphone and search "florist" or "flower shop". You quickly receive the answer to your search query. Odds are you won't click past the first 5, at the outside 10. Less than 30 percent of us do, which is for the florist whose website is ranked No. 11.
As a business owner, you want your website to be among the top search results when potential customers use Google to find the product or service you sell. But how do you get it there? The key is search engine optimization, SEO for short.
Knowing how to use SEO can take your website to the top
SEO means developing, designing and writing your website so that it is, in Google's eyes, a good, solid resource. As Google searches for sites to fit a user's query, you want your website to be one that it deems most useful and relevant. A lot of factors go into optimizing your website so that it performs well in Google searches. We'll get to those later. But first, a quick note.
Google dominates search so put time and money into its SEO standards
You've probably noticed that in terms of search engines, I am talking only about Google. That's because 90 percent of all internet searches are Google searches. I want you to spend your company's time and effort where it makes the most impact. So, I'll be talking about how to get your website to rank high in Google searches through SEO.
Organic vs. paid search results on Google
Also, I will focus on organic search results. There are two ways to get your website to rank high in Google search results–organic and paid results. I believe that companies should invest in SEO so that their websites do well organically. Organic in this sense means that the search results happen naturally and aren't being boosted because a company is paying Google to rank them higher.
Paid results are basically ads that companies buy. These ads are tied to certain keywords or phrases. For example, a website that sells Superman capes might pay for its Google ad to appear when someone does a Google search for "superhero costumes" or "Superman." These Google ads always appear to the right or above organic search results, and they stand out as ads because they'll have a shaded background, border or other visual cue. Not only are Google ads a significant financial investment, they don't garner much trust because internet users realize that they are paid ads.
How search results appear
For the most part, search results are a long list of websites with brief summaries of information about what you'll find at that site. But there are a couple of notable exceptions–local three packs and quick answers. Local three packs are a list of the top three local businesses that fit a search query. They appear near the top of a search in a box. The box includes a map showing the location of each business. As you can imagine, businesses chosen for the three-pack are located geographically close to the person who is doing the Google search. Odds of being chosen for a local three pack are improved by making sure your business and its location are listed on online directories. Quick answers are a list of 5-6 most-often asked questions tied to a search. A good way to have your website chosen as a link for quick answers is to have a thorough Q & A on your website.
What determines order of search results on Google?
Google's ranking algorithm includes some 200 factors — everything from the words and pictures on your website to the amount of time users spend on your site. Each factor is weighted differently, with some having far more importance than others. Strong content is weighted heavily, for example. So, as you work on SEO, it makes sense to put time and effort into good, thorough content. Google doesn't tell anyone exactly how its algorithm works and what it deems most and least important, so experts like me have to use commonsense, intuition and a bit of guesswork to figure out what makes websites measure up in Google's eyes.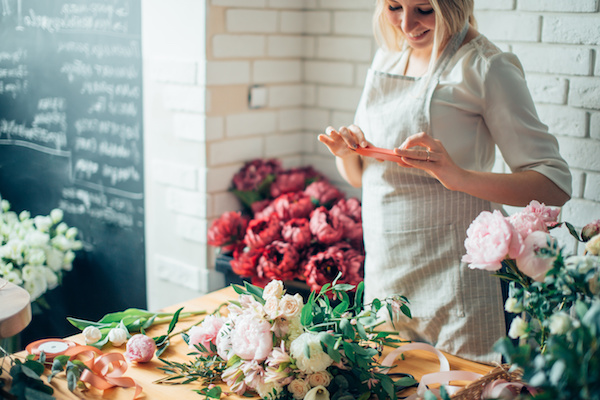 Here are a few principles to keep in mind about SEO and Google search results:
Your goal should be to make your website work well and be a valuable resource for people. Do that, and Google's computerized search bots, which spend their days trolling and evaluating all the websites in the world, will more than likely like it too.
In terms of SEO, you can't care about everything, so determine what changes would do the most to improve your website's ranking. Sometimes, you'll need an outside expert to help you figure this out.
There is no magic formula. SEO is an art and science and requires research, experimentation, guesswork and evaluation. And, it is not a one and done project. SEO is on going, as Google is constantly tweaking the way it ranks websites in search results.
What is your website's goal?
As you work on SEO, it is essential to ask, "What do I want my website to do or do better?"
For some, a website is strictly informational, such as the law firm website that details legal specialties its team handles. A shoe store that sells much of its stock online would have a different goal– to provide descriptions and photos of its shoes and make it easy for online customers to order them. A shoe store that sells from a storefront would have yet another purpose–to let potential customers know where it is located, the brands it offers and special customer service if offers.
Spell out your goals so you can measure the impact of your SEO efforts. "Increase organic traffic to our website by 10 percent" is an example of a measurable goal.
Many experts, including our company, use sophisticated SEO software, which gives us and our clients data to show the impact of SEO on search results.
5 points to consider as you work on SEO
As I've said, there are many ways to make your website perform better in Google searches. Here are a few:
1. Does your website tell your customers what they need to know?
Google sends us to websites that provide the best information based on our search words or questions. Know what people want from your company and supply the information they are looking for on your website.
2. Keywords and phrases are a key to success.
Early on, many thought SEO meant using the right keywords and phrases–the words or groups of words that people are most likely to use when they are searching for something. But SEO is far more complex. So don't throw a bunch of keywords into your website's copy and consider your SEO work done. Keywords and key phrases are essential but they must be used wisely and logically. Your first step is to find out which words, terms and phrases people use when they seek what your business sells. Then, use these words in your website content–and by content we mean copy, headlines, subheads, meta descriptions, taglines, etc.–in a meaningful way.
3. An FAQ or Q & A page is a simple way to improve SEO.
There are many good reasons to add a Q & A or a list of frequently asked questions (FAQ) to your website. Not only does it provide your customers with quick answers to their most-common questions, it also improves your Google ranking. And, a good Q & A page might land your site as the source for a "quick answers" box, which appears at the top of many Google searches.
4. Keep website content fresh.
When was the last time you updated your website? Sprucing it up should be as routine and regular as mowing your lawn. Google likes websites that delete outdated information and regularly add new information. Something as simple as updating or rewriting an existing blog or adding new content like a news release or a photo makes your website more compelling to the search bots. Your website content strategy doesn't have to include daily blog posts; posting once a month, as long as the content you post is thorough and in-depth, can be effective.
5. Make visitors stay longer and increase website engagement
Google also looks at website engagement, so it is crucial to keep visitors on your website as long as possible. Here are some ways to improve engagement.
Include internal links to related information. If you wrote a blog about how to correctly use a snow shovel, link back to it as you write about your best selling shovel. Same goes for a YouTube video you might have posted on your website that shows snow shoveling do's and don'ts. When you include these links, visitors will click on them to see this additional, related information, and they will stay on your site longer.
Encourage customer reviews and comments. Provide a way for customers to review your products and comment on service. Customer reviews and comments show that you are connected to your customers. And the better the reviews, the better for your business, of course.
Display professional connections. Linking to other reputable sites is often a good thing. For example, if you own a hardware store and are a member of the National Remodelers Association, the Better Business Bureau or other professional association, point out that your business has this connection and include a link to these organizations. A link from an authority website is a vote of confidence.
Make linking to social media easy. Make your social media links visible and obvious. When your website visitors use them, it connects you with other potential customers and it improves your SEO.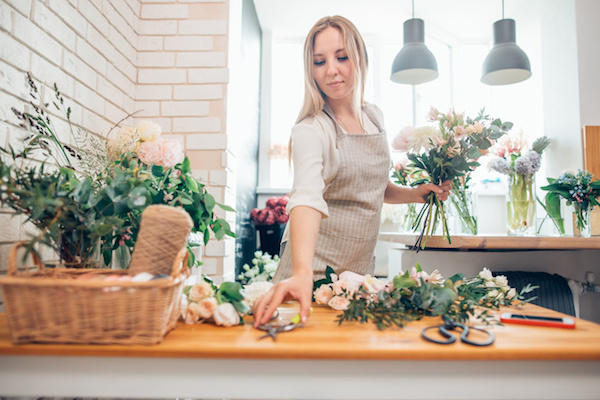 Easy ways to make your website easy to navigate and improve SEO
Good website architecture makes it easier for users to navigate your website. Users–and Google–like websites that load quickly, are safe and secure and are mobile friendly.
Is it time to redesign your website?
If you haven't redesigned your website in the last five years, it is probably time to do so. Some signs that your website needs a redesign? It looks outdated, it's slow or doesn't work at all for some users or it isn't helping grow your business. Websites built with the latest software and infrastructure do better in search rankings because they are faster and perform more reliably–kind of like a shiny new sedan versus a 10-year-old clunker.
Is your website mobile friendly?
Universal design–in other words, a website that works well on any screen, from a smartphone and tablet to a desktop and with any browser–is a must.
I said earlier that Google never tells anyone how it ranks websites, but we all know one thing for sure. Mobile friendly or universal design websites rank higher in searches because Google knows that 60 percent of searches are done from mobile devices now and that the percentage will only grow in the future.
Get rid of bad backlinks and outdated information
Google's computerized search bots lean toward websites that adhere to good housekeeping. In web terms, that means regular "cleaning," in several critical areas. For example, weird websites can get linked to yours. These links damage your site's credibility and hurt your status in search rankings. We recommend that our clients upload a disavow file to their Google Search Console file every few months. This allows you to see who is tied to your website that shouldn't be and toss them out!
Write your own title tags, URLs and meta descriptions
There are many behind-the-scenes ways to customize your website, and using them improves SEO. Most content management systems (CMS) make it easy to write your own descriptions. Here are several elements I recommend that you take the time to customize:
Title tags
These descriptions show up in the tab of your browser when you open a new page. They are like a website's headlines. You should take the time to make them accurate and complete descriptions.
Meta descriptions
These text blocks–just a few hundred characters– show up when Google picks up a page from your website for its search results. By writing these descriptions yourself instead of letting Google grab a piece of content from the page, you can make sure that that copy includes key words or phrases and also give the user a clear and concise snippet that tells them why they should click on your site for more information.
URLs
Every page of your website has a URL. If you don't customize it, your CMS system will simply spit out a name like this http://acmecorp.com/styled-4 instead of http://acmecorp.com/services.
Images
Your customers might search for a product or service through Google image search so take the time to write descriptions of your images using your CMS system. Without the descriptions, your images won't appear in Google Image search.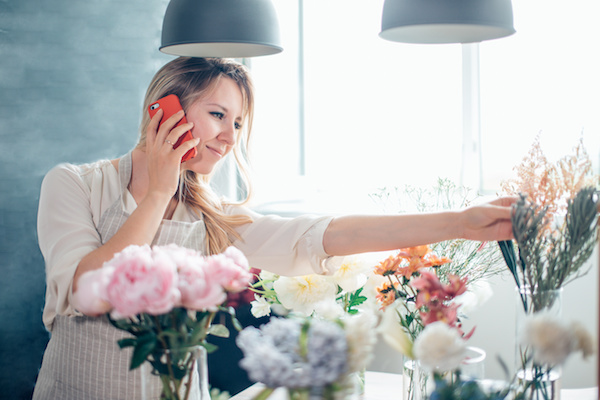 Learn enough about SEO to make good decisions
As a business owner, you might not have hands-on responsibility for your website, but even so, you must understand the basics of SEO so that you can:
Improve SEO without wasting money and time
Know which tweaks will help your website perform better in Google searches
By making relatively simple tweaks to optimize your website, you can ensure that your website will rank higher in Google searches. An SEO expert can help you determine which changes will have the most impact and best align with your company's goals. If you opt to use an SEO partner, I recommend that you seek a company that will take the time to explain the whys and hows of changes needed for your website. That's what we try to do because we want our clients and staff to be fully engaged in the SEO process and improving their website's search ranking.
Interested in how Bluegrass can help?
See what we can do.